In the Opočno armoury "behind the strings"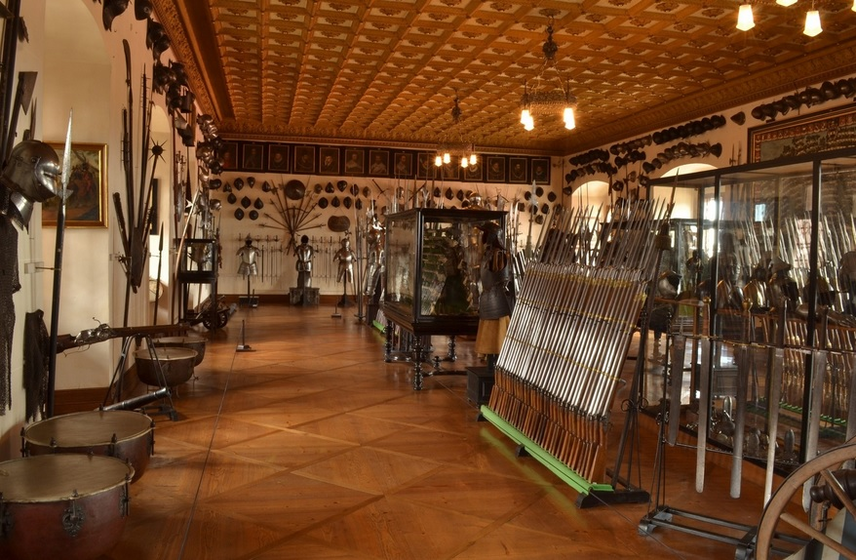 The tour on October 28, 2022 is completely sold out!
A tour of the normally inaccessible part of the Opočen Knights' Hall hidden "behind the strings" and a tour of the weapons in the newly established family museum with a commentary by the custodian of the depository.
Duration approx. 50 min.
Maximum number of visitors in a group: 10.
Photography, filming and other documentation is prohibited during the tours of the armouries!!!

Only in Czech language.