Extended tours of armouries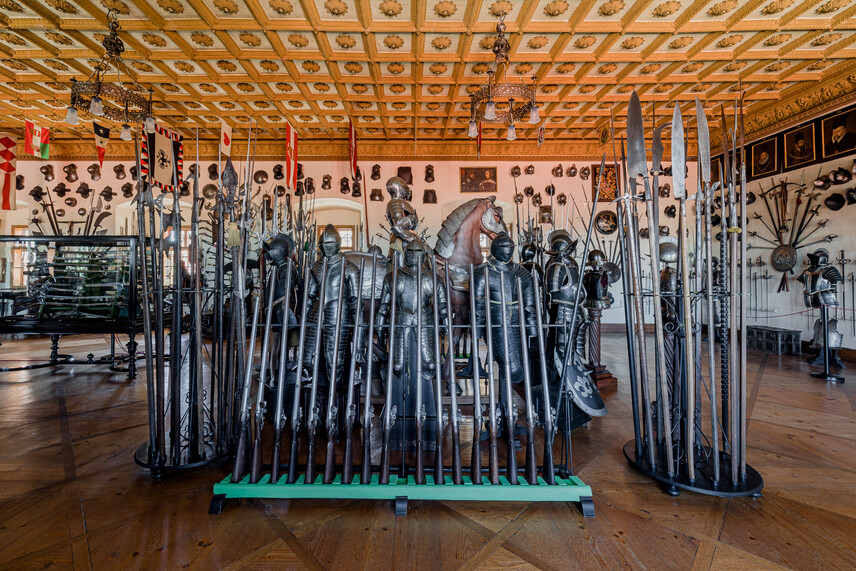 TOUR ON 1 MAY CANCELLED DUE TO ILLNESS
"The most important exhibits of the Opočno armoury"
A guided tour of the hunting and knight's hall with extended duration with a visit to the "behind the strings" area, given by the custodian of the depository.
Get a closer look at one of the largest and most important collections of arms and armour in the country.

Photography, filming and other documentation is prohibited during the tours of the armouries!!!
(Information about the collections)

Held only on pre-announced dates.
Duration approx. 50 min. Only in Czech language!

Tickets available at the castle box office or online (cannot be reserved)!

Present your purchased eTicket in electronic or printed form to our guide upon entering the tour.
The tour starts in the arcade courtyard of the castle.