Up to the Stars in Opočno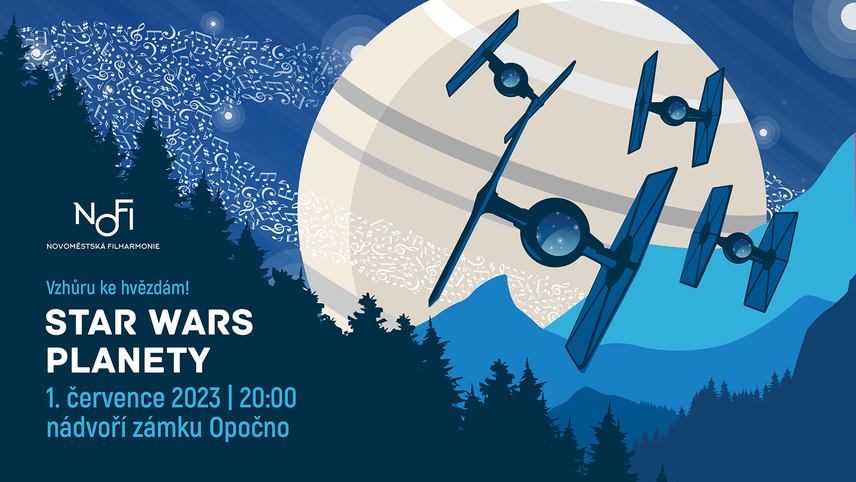 Star Wars and Gustav Holst's Planets performed live under the starry sky.
For two nights, the young symphony orchestra from Nové Město nad Metuji will become guardians of the galaxy and Jedi knights. Literally and literally, the starry programme beckons you on a journey through Gustav Holst's Planets. The captain of this space crew, Marek Klimes, will take you to Mars, Venus and Jupiter.
Their intergalactic flight will continue to the world of George Lucas and John Williams. The journey to a galaxy far, far away, where Star Wars is set, will not leave fans of film music cold.
The New Town Philharmonic is an eighty-member orchestra with extensive experience of performing at domestic (Smetana Litomyšl) and international (European Music Festival, Musica festa Florence) festivals, from which they regularly bring back gold medals and other awards.
In its concerts, the New Town Philharmonic combines classical music with orchestral performances of works from films and musicals. It regularly sells out concerts in its home region, and the enthusiasm of its young players charges the audience with positive energy.
Don't miss their performance in the courtyard of the Renaissance castle Opočno.
See you there and let the music accompany you!

Place: arcade courtyard of Opočno Castle
Translated with www.DeepL.com/Translator (free version)